BSF Presents a new exciting Ocean Swim Series-

the BSF East Archipelago Ocean Swim League

August 7 - 13th Bali Ocean Swim
September 10 - 1st Komodo Ocean Swim - Labuan Bajo ,Flores
October 2 - 1st Dili Ocean Swim - Timor-Leste
November 13 - 2nd Gili Ocean Swim , Lombok

4 Ocean Swims with similar distances of

1.25 km
5 km
10 km

Winners of each swim , get free entry to following swim and at the end of the season there will be awards for the league winners in each category.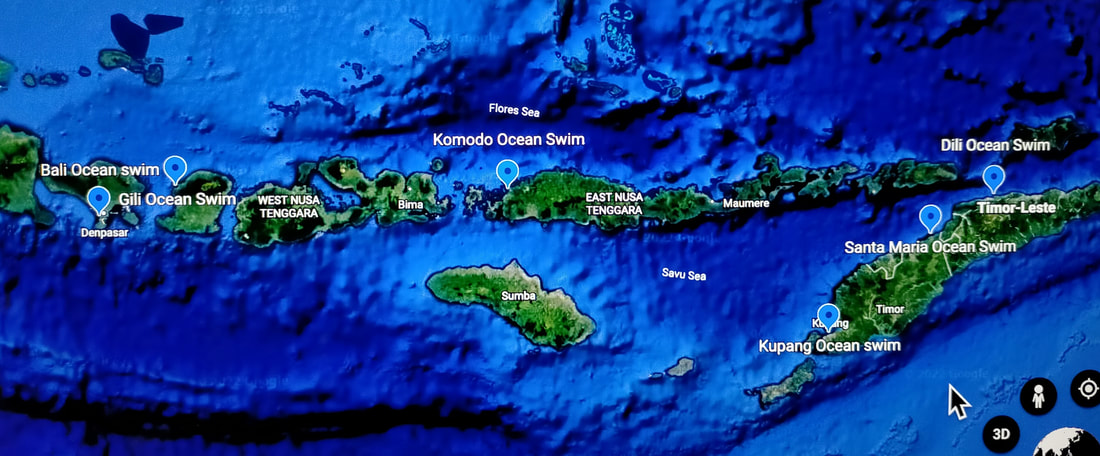 First swim of the BSF

​East Archipelago Series


13th BALI OCEAN

SWIM is on

​ August 7,2022

​




Bali Garden Beach Resort, Kuta

(Venue for the 2021 Bali Ocean Swim) (click photo)


---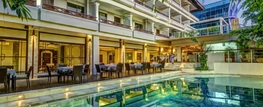 Maharani Beach Hotel, Kuta

(click photo)



---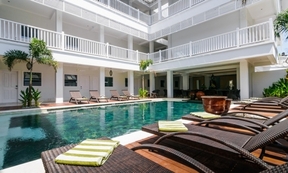 Samsara Inn, Legian

(click photo)




---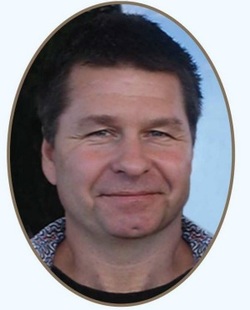 Seth Richardson Trophy

Bali Ocean Swim 2015 saw the introduction of the Seth Richardson Trophy which will be awarded in honour of a Bali Sports Foundation volunteer who passed away in 2014. Seth was a human rights lawyer from Sydney who was a keen supporter of Ocean Swimming and spent many hours promoting the Bali Ocean Swim and Bali Sports Foundation through friends and acquaintances. His sense of humour and his dedication to helping those in need are sadly missed by all at BSF who had the privilege of meeting and working with him.

The Seth Richardson trophy will be awarded to the highest placing disabled swimmer.



---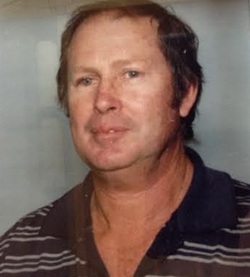 Barry Beardman Memorial Trophy

Bali Garden Hotel, Kuta, a sponsor and event partner of the Bali Ocean Swim proudly sponsors the Barry Beardman Memorial Trophy in honour of one of their regular guests who sadly passed away.

According to Barry's wife Sherri, a regular participant of the Bali Ocean Swim, Barry was a lover of sport and a great supporter of her swimming. Their niece Sally Hunter is a duel Australian Olympian and Commonwealth Games swimmer and still part of the Australian Swim Team. Barry was always there to watch and support Sherri in the Bali Ocean Swim and a very caring and kind-hearted hard working person who would do anything to help anyone.

The Barry Beardman Memorial Trophy will be awarded to the participant who displays the greatest commitment and dedication.
---
Trophies based on ages
BSF helps the Kuta Balawista
(life guards)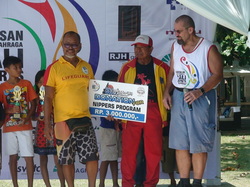 With the inception of the Bali ocean swim, which will celebrate its twelveth year in 2021, BSF has used the proceeds from the swim (the entry fees) to proudly make a donation to the Kuta Beach Balawista (life guards). This also includes helping the Nipper program. BSF sees the Nipper program as a positive initiative to promote safe swimming and encourage young Indonesians to participate in an active healthy lifestyle.

The money raised by the swim also funds BSF's swimming and water safety program for disabled children and youth. This program is run at six venues in Bali. As the Bali Ocean Swim grows so does BSF's ability to provide swimming programs to more children and youth living with disabilities in Bali and hopefully more of Indonesia.
---
About Bali Sports Foundation and the Ocean Swim:
Bali Sports Foundation (BSF), a registered Indonesian charity started by international sportsman and businessman, Rodney Holt, and now governed by a Board of Trustees, was established in 2009 with a mission: "To improve the lives of children in Papua, Bali & East Indonesia by using the power of sport and play for development, health and peace."
BSF has drawn inspiration from former United Nations Secretary General, Kofi Annan, who said:
"Sport can play a role in improving the lives of individuals, not only individuals, I might add, but whole communities. I am convinced that the time is right to build on that understanding, to encourage governments, development agencies and communities to think how sport can be included more systematically in the plans to help children, particularly those living in the midst of poverty, disease and conflict."

BSF believes that sport can change lives.
Proceeds from the Bali ocean swim are used by the BSF to fund a swimming and water safety program for disabled children and youth in Bali. For example, one of the swimming programs is for deaf children in Gianyar, north-east of Kuta. The disabled swimming program is run regularly at six venues. Other projects run by the Foundation include providing the following sports for youth with disabilities
:
Wheelchair Basketball - Amputee, Para & Polio
Wheelchair Rugby - CP, Amputee and Quad
Powerlifting - Amputee, Polio and Blind
Blind Judo - Blind
Goalball - Blind
Wheelchair Shooting - Amputee & Polio
Special Needs Swimming - all disabilities
Deaf Mute Eskrima - Deaf Mute
Boccia - Severe CP
Pararchery - Amputee & Polio
Disabled Lawn Bowls - Polio, CP, Amputee
ParaSailing - Amputee & PolioWheelchair Shooting - Amputee & Polio
Blind Powerlifting - Blind
Blind Soccer - Blind
Handcycling - Polio,Amputee,Para
Wheelchair Racing - Polio,Amputee,Para
Wheelchair Fencing - Polio,Amputee,Para
For more information on BSF visit:
http://www.bsfasia.org/
or visit our Facebook page.
https://www.facebook.com/bsf.asia.3
BSF also wants to establish the annual Bali ocean swim at Kuta Beach as one of the world's premier ocean swims. The ocean swim is held across three distances - 1.2, 5 and 10 kilometres and the safety of swimmers is overseen by the Kuta Beach lifeguards (Balawista), to whom a donation is made. BSF have also been involved in establishing and supporting the Nippers program. Staff from BIMC hospital, a swim sponsor, are on hand to assist swimmers if necessary. From world class to amateur, from local to international swimmers - the Bali ocean swim is a must do swim - see you in 2020!
For more information on the swim please explore this site and you can also email us at: info@balioceanswim.com
Ken and Bill Thornley (Hong Kong): I highly recommend the Bali Ocean Swim: it's well organised, lots of safety/support craft, the course is clearly marked, very competitive, friendly locals/organisers, beautiful location, and all funds go to local charity for the disabled.

Thanks once again for organizing a great race yesterday. I am a former head swim coach at the Australian International School in Hong Kong and involved with the HK open water swimming community, and have already highly recommended your swim for future years.

I loved that it was all for charity; congratulations to you for all your hard work.

Hope to see you again next year, with others.
Dear Rodney,


Thanks once again for an amazing event. The organisation and communication leading up to the event, and on the day itself, was fantastic. I can't wait for the next one and would highly recommend anyone out there to get involved. It was a real community atmosphere and all for a great cause too.

Kind regards

Stewart here to edit.